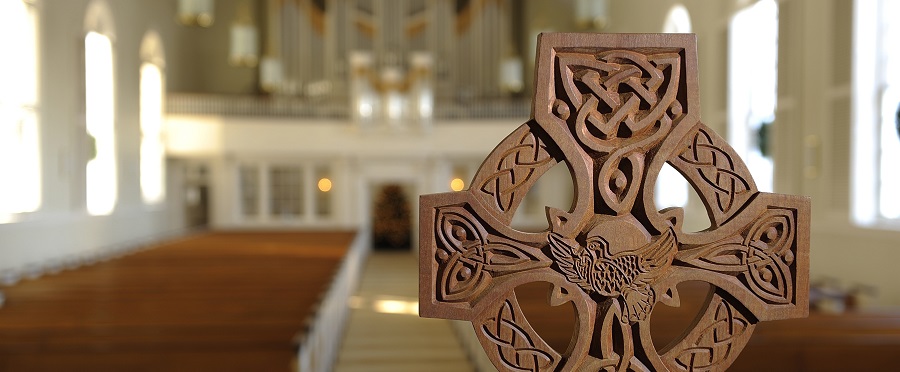 Presbyterians believe the chief end of human existence is to glorify God and enjoy God forever.
Therefore, we gather to worship God through scripture, proclamation, music and sacraments each Sunday morning at 10 a.m. For individuals who can't attend the service, we offer the print and audio version of the sermons on our website.
The Lord's Supper is celebrated on the first Sunday morning of every month.
Baptism of infants (one parent must be an active member of the church) or adults (following instruction) is part of our morning worship and may be scheduled through the church office.
Children through grade 5 will leave worship before the sermon and follow shepherds to their classrooms. Sixth graders may opt to join the children in church school or to remain in worship. Youth and adults will remain in the sanctuary for the worship hour.
The coffee pot will be on at the conclusion of worship. Fellowship will commence at 11:15, and all are welcome, including those not planning to stay on for the education hour.
Presbyterians are known for their service to God through the life of the mind. Adults are encouraged to gather in Widener Hall for a cup of coffee, and then go on to one of our Adult Education offerings in the Reception Room or the Library.
Adult Classes include Bible study, church history, theology and social issues. In addition, our Lenten Lecture series, Theological Book Club, and short-term Bible study programs are offered on weekdays and weekday evenings.
Special Services focus on Christmas, Easter and music.