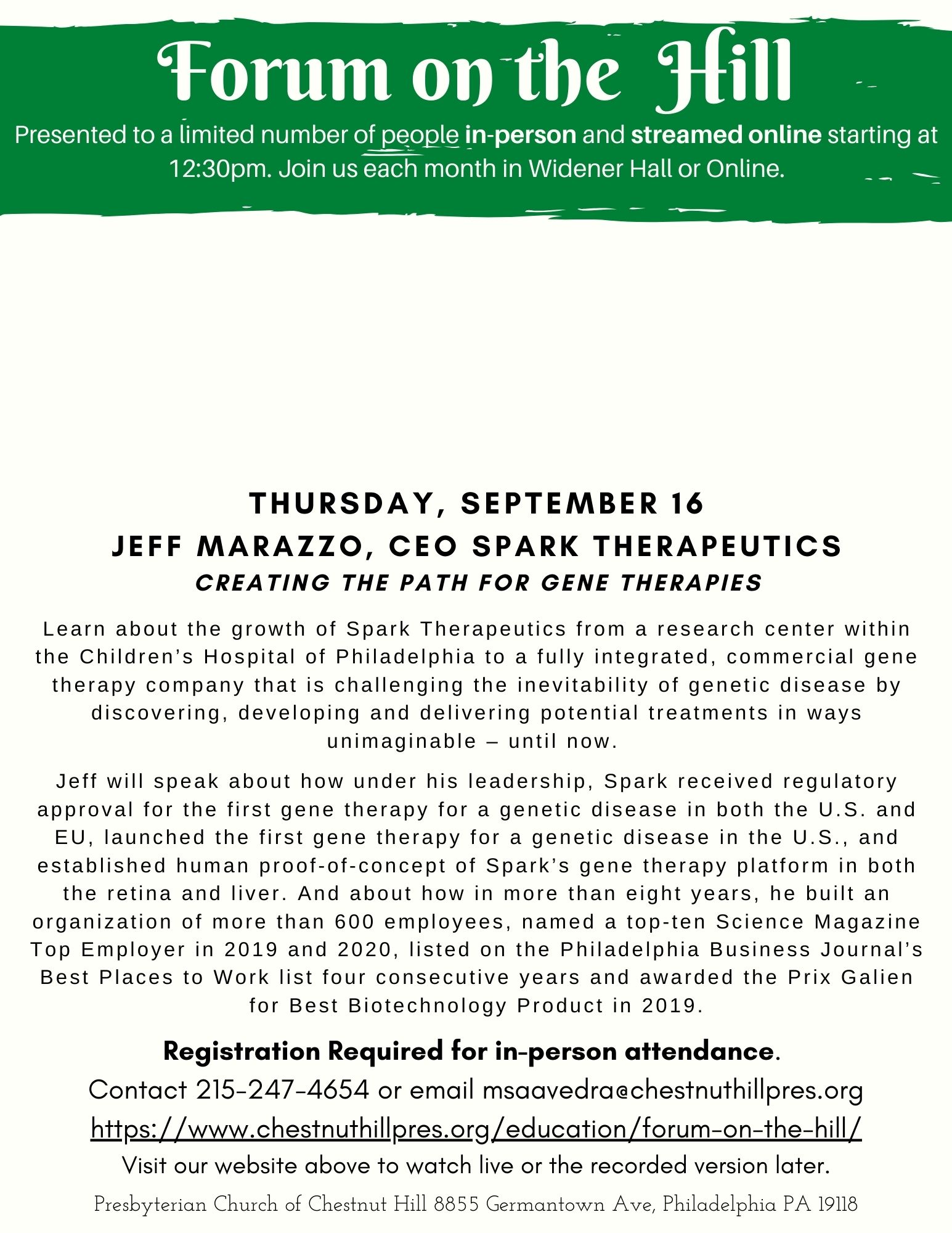 The Forum on the Hill provides opportunities for the community to engage with speakers once a month, who present on current topics. Join the Conversations! Presented both online here and to a limited in person audience (30 people max) in Widener Hall. *Due to Covid Protocols we are not serving refreshments at this time. Bottled water and grab and go snacks will be provided. 
A $5 donation is requested for the series to help support this program. Please consider making this small contribution through the secure Donate button below, or mail a check made out to PCCH to: Center on the Hill, 8855 Germantown Ave, Philadelphia PA 19118. Your support is greatly appreciated.
To RSVP to attend in person, or if you have other questions, please call 215-247-4654 or email [email protected] 
---
Thursday, November 11, 2021 @ 12:30pm
Forgiveness and Reconciliation: The Great Work of Love in a Wounded World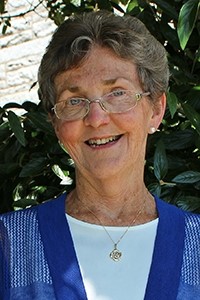 The world in which we live today is both wonderful and wounded. Though we don't want to miss its wonders, we, likewise, are called to see and address its wounds, its brokenness. With a willingness to name our present reality, this presentation will invite us to understand the 21st century in which we live, as our moment in salvation history. Here and now, God entrusts us with the gifts to forgive and reconcile that we may be in the world who God is, the unrelenting Lover and Healer of our wounded world. How do we learn together how to use these gifts, how to model for one another forgiveness and reconciliation as a way of life, counter to the hatred and revenge that too often prevail in the 21st century?
Catherine T. Nerney, a Sister of St. Joseph of Chestnut Hill, Philadelphia received her Ph.D in systematic theology from The Catholic University of America. As a professor of Religious Studies at Chestnut Hill College, she also serves as Founder and Director of its Institute for Forgiveness and Reconciliation. Dr Nerney's area of specialization is the Theology of the Church.
PAST Presenters:
Rachel Falkove, Executive Director, Philadelphia Interfaith Hospitality Network
Tara Monihan, Director of Programs, Face to Face Germantown
Eileen Jones, Executive Director, Germantown Avenue Crisis Ministry
Serving Our Neighbors During the Pandemic and Beyond Watch HERE
Jeff Marazzo
Creating The Path For Gene Therapies Watch HERE
Dr. Michael Stephen
The Power, Fragility, and Future of our Extraordinary Lungs  Watch HERE
Mike Sielski
Philadelphia Sports Media- yesterday, today and tomorrow  Watch HERE