Our Staff
---
John Wilkinson, Minister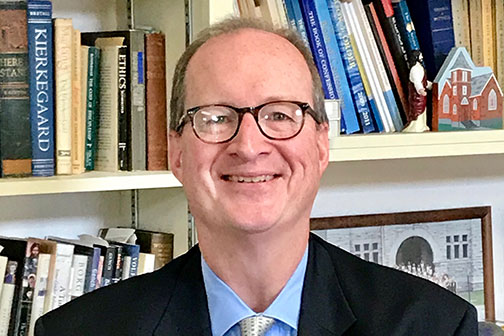 John Wilkinson began his service as Pastor of the Presbyterian Church of Chestnut Hill in September 2019 after serving 18 years as pastor of Third Presbyterian Church in Rochester, New York. He previously served as Executive Associate Pastor at Fourth Presbyterian Church and as Pastor of St. James Presbyterian Church , both in Chicago.
He received his BA from the College of Wooster, his MDiv from McCormick Theological Seminary and his PhD from Northwestern University, focusing on Twentieth Century American Religious History.
John has been active denominationally through service on the Theological Task Force on the Peace, Unity and Purity for the Church and on the Committee on the Office of the General Assembly, which he moderated for two years. He was also moderator of the Presbytery of Genesee Valley. He served on the board of Colgate Rochester Crozer Divinity School for nine years (including three years as board chair) and now serves on the board of McCormick Theological Seminary as well as the Presbyterian Historical Society. He was involved in the establishment of both the Covenant Network of Presbyterians and Next Church.
John believes that the church is the best place for people, believers and searchers, to gather to ask the deepest, most profound questions of faith and life. He is committed to urban ministry, the great hymns of the church and Presbyterian theology, as well as baseball, Bruce Springsteen and late night TV! John's goal is for the church to instill in its own members a vision for hope and justice made real by the ministry of Jesus, with the members in turn serving as ministers in their daily spheres.
A child of a Presbyterian manse, John is married to Bonny Claxton who is the C.F.O. for the Rochester Presbyterian Home. They have two terrific twenty-something children, Kenneth and Ann.
EMAIL: [email protected]
---
Austin Crenshaw Shelley, Associate Minister of Christian Education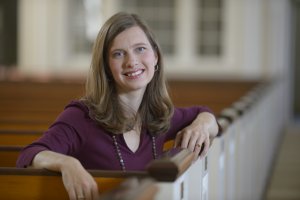 Austin Shelley received her Masters of Divinity and Masters of Theology degrees from Princeton Theological Seminary. There she also served as a teaching fellow in Greek and Hebrew and a chapel assistant and chorister for daily worship services in Miller Chapel. Prior to attending seminary, Austin taught visual art, Spanish, and Latin and directed a program for academically gifted students in public schools in South Carolina.
Austin was ordained to the ministry of word and sacrament in PCCH's sanctuary in October of 2012. Since that time, she has enjoyed partnering with church members and staff to strengthen the church's commitment to Christian education, mission and outreach, and sacred music and the arts. In 2014, Austin joined the governing board of Young Clergy Women International, a professional organization of ordained women under 40. In her work with YCWI, Austin serves as a co-managing editor of Fidelia, the organization's online magazine.
Austin is married to Mark, a curriculum supervisor for the humanities in Princeton Public Schools. Together they parent three children (Emilyanne, Micah, and Ruby) and care for three mischievous cats.
EMAIL: [email protected]
---
Brian Russo, Associate Minister of Youth and Senior Adults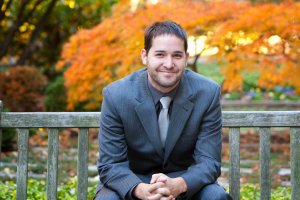 Brian Russo was born in Summit, New Jersey on October 18, 1981. He received his B.A. in Psychology (and earned membership to the Psychological Honors Society) from Seton Hall University in 2004, for which he researched auto-biographical memory narratives, contrast effects in rats, and differential evaluations within early-adulthood schizophrenic populations. Upon graduation, Brian gained employment at UMDNJ (The University of Medicine and Dentistry of New Jersey) and worked with Dr. Norman Hymowitz; researching, testing, evaluating, and educating about tobacco preventative measures, specifically in pediatrics. After his federal grant was exhausted prematurely, Brian joined a study-abroad program in Italy, and lived in Florence for five months, studying the language, culture, and history of renaissance art. It was during this experience that Brian felt persuaded to apply for the Masters of Divinity program at Princeton Theological Seminary.
In 2006 Brian was accepted to the aforementioned, and there cultivated his personal call into ministry. He interned as a Chaplain at the Princeton HealthCare System, for which he worked at three distinct locations: The University Hospital, Merwick Hospice Care, and The Princeton House Rehabilitative Retreat. Brian also interned for two years at the Presbyterian Church of Chestnut Hill, assisting the youth minister in the care of the youth of the congregation.
Brian joined the staff full-time in May 2009 as the Interim for Senior Adult Ministries, and has since become the Director of Youth and Senior Adults. He lives in Jenkintown, PA. When not with his responsibilities at the church, Brian enjoys reading, photography, philosophy, Radiohead, LOST, fantasy football, and amateurish studies in astrophysics.
EMAIL: [email protected]
---
Daniel Spratlan, Director of Music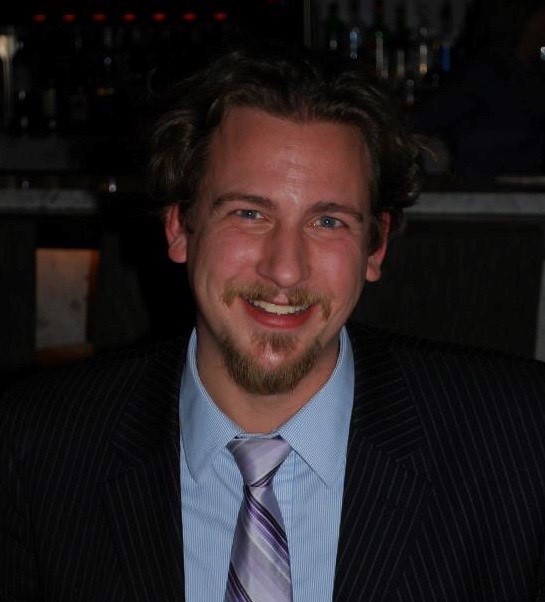 Daniel Spratlan, currently in his eighth year as director of music at PCCH, is also on the conducting faculty at Temple University. Previously, he has served as visiting Director of Choral and Vocal Studies at Haverford College and Acting Director of Choral Activities at Drexel University. He earned his doctorate in choral conducting from the Mason Gross School of the Arts at Rutgers University in New Brunswick, N. J., his M. M. in choral conducting from Westminster Choir College in Princeton, N. J., and B. A. in music from Earlham College in Richmond, IN. An active professional bass singer, he is in his 13th season singing with the two-time Grammy Award winning choir The Crossing, which has been in residence at PCCH since it's inception. He has performed with ensembles such as the New York Philharmonic, New York Choral Artists, Clarion Choir, Opera Philadelphia, Piffaro, Fuma Sacra, San Francisco Symphony, and the L. A. Philharmonic.
EMAIL: [email protected]
---
Ken Lovett, Organist/Associate Director of Music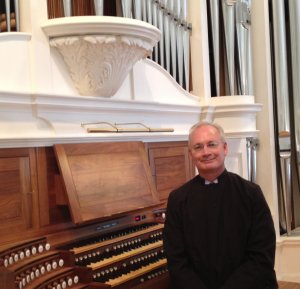 Ken Lovett has enjoyed a thirty-five year career as an organist, accompanist, teacher and choral conductor. From 1986-2011 he was Director of Music of Philadelphia's Church of St. Martin-in-the-Fields. During this tenure he served on the Liturgical Commission of the Episcopal Diocese of Pennsylvania, planning and conducting the music for the consecration of the fifteenth bishop of the diocese, as well as the consecration of Philadelphia's Episcopal Cathedral. He has served on the adjunct faculties of Westminster Choir College in Princeton, New Jersey, as well as Springside School/Chestnut Hill Academy and Germantown Friends School in Philadelphia. He has been guest organist for choirs in America and Europe, including tours of Austria, the Czech Republic, England, France, Germany, Ireland, and Italy. He holds degrees in organ performance and sacred music from Furman University and Westminster Choir College.
EMAIL: [email protected]
---
Esther Cole, Church Administrator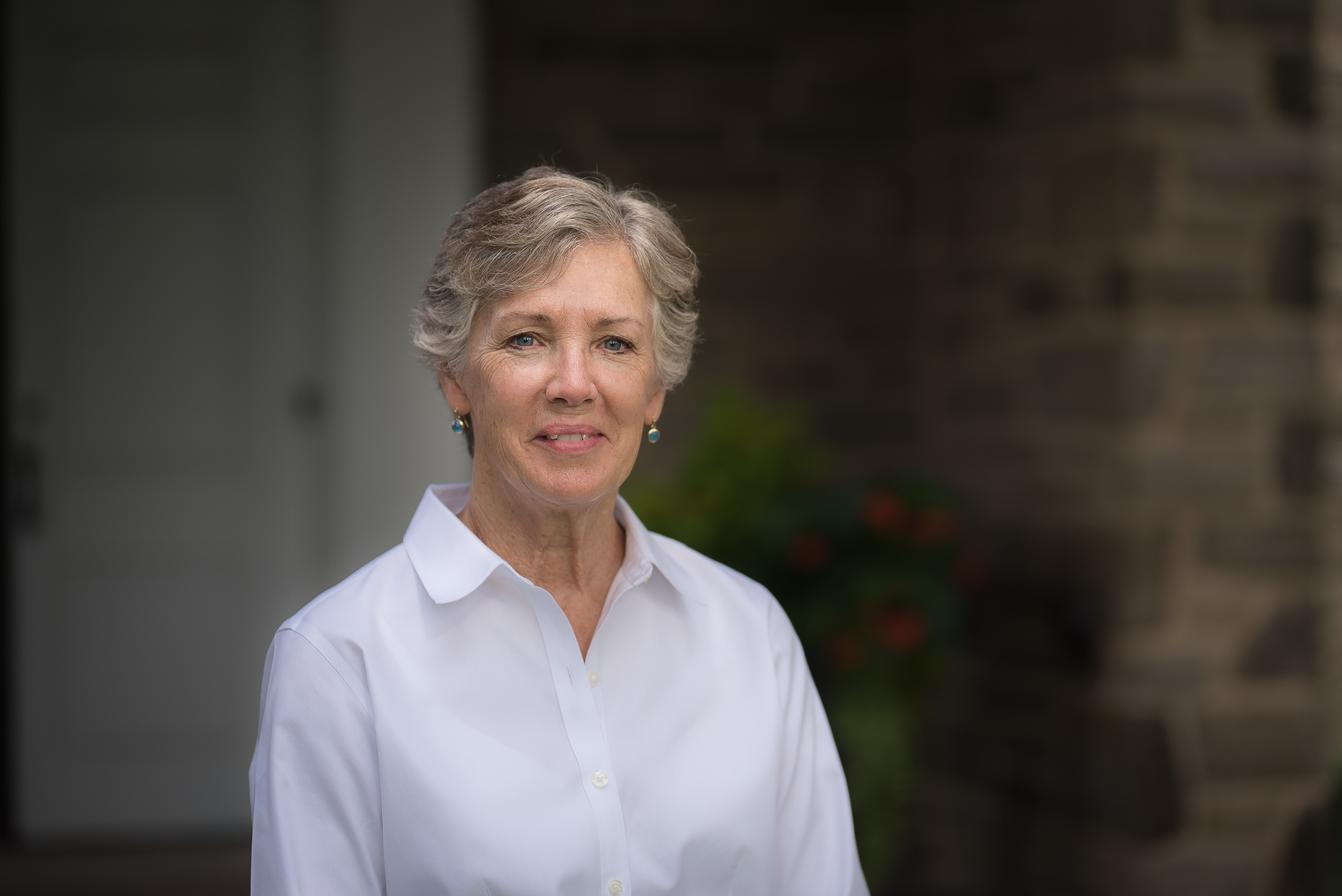 Esther has just moved from London, England to Philadelphia after living and working there for thirteen years. She and her husband, Greg, both worked at The American School in London. Esther was the registrar for the high school. Previously they lived in Vermont where they raised their son and daughter who now live in New Jersey and Hawaii respectively.
While living in Vermont Esther worked most recently at The Vermont Center for the Deaf and Hard of Hearing in accounts payable and HR. She has also been an active member of the different churches they have attended – as a treasurer, board member and a Sunday school teacher.
Esther and her husband decided to move to Philadelphia to be in another city with a good airport (for adventurous escapes) and to be closer to her parents and extended family in New Jersey and Pennsylvania. Her desire in looking for a new job was to be able to work with and for people and to live close enough to work to be able to walk. The position as church administrator has satisfied both of those desires.
In her free time, Esther likes to paint (watercolor), walk, read, travel and visit museums.
EMAIL: [email protected]
---
Mariangela Saavedra, Director, The Center on the Hill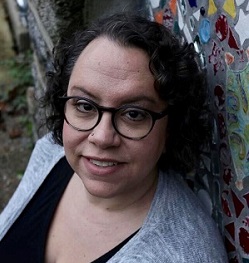 Mariangela Saavedra has been a resident of Mt. Airy for the last 8 years, and a proud Philadelphian for 10. She is originally from Northern Virgina, and spent some time living in West Virginia (where she went to college and studied Musical Theater), North Carolina and Chicago, before settling here in 2008. Mariangela is deeply connected to her community and volunteers her time at The Stagecrafters Theater in Chestnut Hill and Allens Lane Art Center in Mt, Airy. She enjoys working with children and adults in all sorts of creative endeavors that impact people of all ages in the area. She is the Founder and Artistic Director of Casabuena Cultural Productions, a theater and film company based in Mt. Airy celebrating its 7th season of plays and short films this year. Before coming to work at The Center on the Hill she worked as the Patron Services Manager for The Kimmel Center, and was the Office Manager for Commonwealth Youthchoirs. She is thrilled to be putting her administrative and event planning skills to use  in her position as Director, and looks forward to developing strong and lasting relationships with the members of our community.
EMAIL: [email protected]
---
Carla DiOrio James, Director, Preschool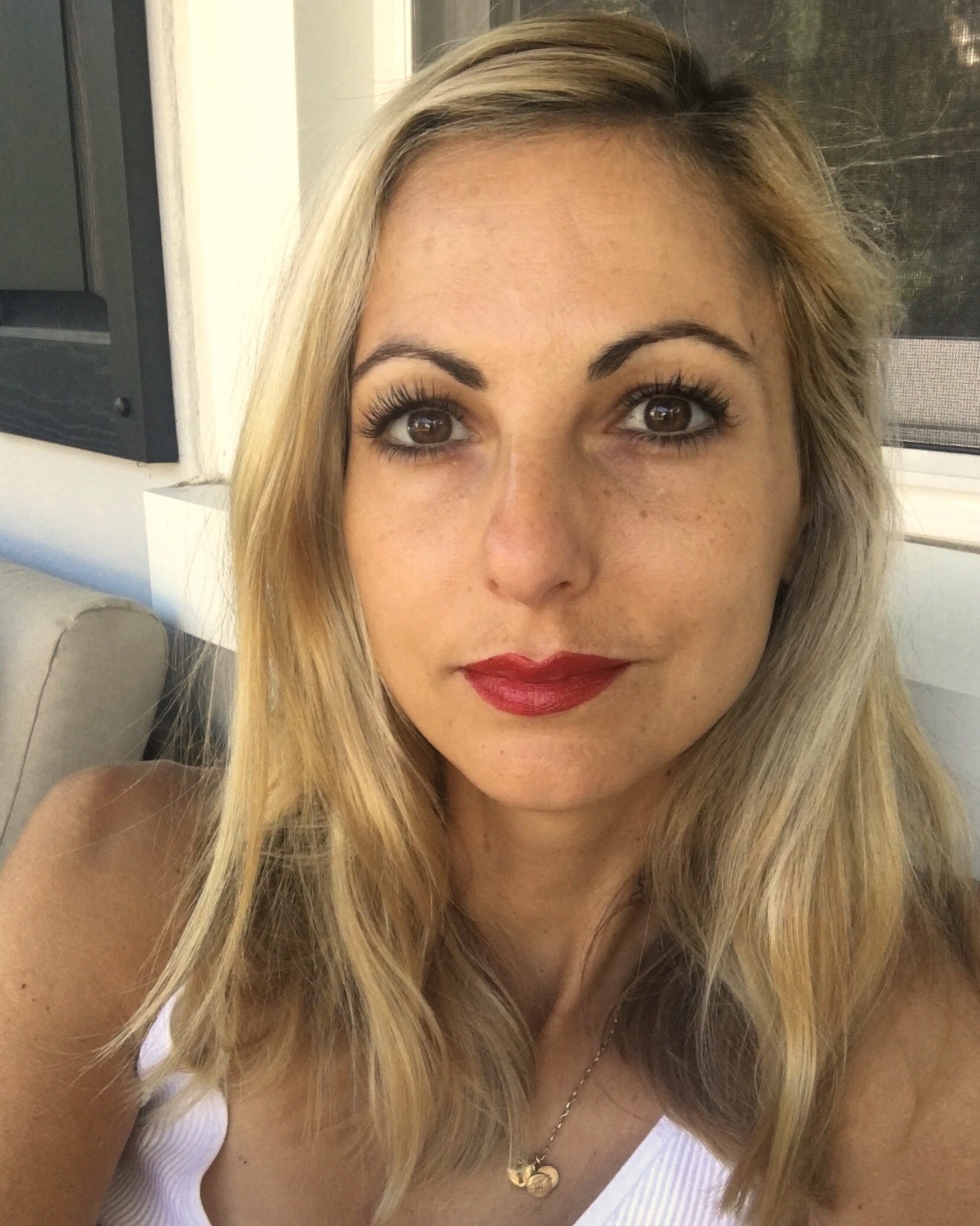 Carla begins her directorial adventure this September 2018 at PCCH Preschool and she could not be more excited! She believes strongly in the importance of challenging the intellect, honoring differences, and nurturing each student's mind body and spirit. Carla taught middle school for several years at The Philadelphia School, a project-based progressive independent school in Center City, where she also served on the school's diversity committee. Prior to that, she was the school counselor in NYC area schools including The Wardllaw Hartridge School, Oak Knoll School of the Holy Child, and Fordham Preparatory School. She earned her Bachelor of Arts at Hofstra University in Human Development and Creative Studies and graduated at the top of her class at Fordham University with a Masters of Science in Education: Counseling and Personnel Services. Carla brought her ideas and enthusiasm to PCCH Preschool in 2017, where she taught in the four and five-year-old classroom and she established an innovative preschool social justice and diversity curriculum, now known as our Famous Folks school-wide curriculum. This year she is implementing our inter-disciplinary Spanish immersion preschool curriculum, available as an enrichment program every afternoon at our school.
Carla is also trained in the fine and performing arts and looks forward to integrating more music, dance, art, and play into our curriculum of early mathematics and early literacy as much as possible. She is bilingual in Spanish and English, having lived and taught for four years in Ecuador through Harvard University's JFK School: World Teach Program. It is evident that working and living within many different cultural communities has shaped the person and the professional that Carla is today. It is her earnest wish to further the preschool's growth within an inclusive worldview, more reflective of our global citizenry, while also deepening ownership of our community here in Philadelphia and our stewardship of the earth.
Carla is committed to strengthening communications throughout the school with transparent and fun dialogue. She also looks forward to proactive team-building and peer support among faculty. Carla and her wonderful husband, Nic, – who is also a school administrator- have two sons and a very wild puppy named Sunny.
EMAIL:  [email protected]
---
Evelyn Carpenter, Administrative Assistant
Evelyn was born in Philadelphia and now lives in Lansdale, Pennsylvania with her husband, Gary.  She joined the PCCH staff in September 2006 after working 18 year at Jefferson Medical College in the Division of Pediatric Allergy and Immunology, 12 years off from working outside of the home to raise her daughter Quincy, and then part time work for 8 years as a bookkeeper with a small privately owned food distribution company. Evelyn has one daughter, Quincy, and three granddaughters, Clara, Alden and Kyrie. Evelyn is always pleased to have the PCCH congregation stop to visit with her in the church office.
EMAIL: [email protected]
---
Leslie Lefer, Communications Coordinator
EMAIL: [email protected]
---
Felix Delgado, Sexton
Felix joined the PCCH staff in May of 2006.
---
Owintier Charles, Sunday Sexton
---
Icilda James and Debbie Lambeth, Sunday Childcare Givers