Our Staff
---
M. Craig Barnes, Interim Pastor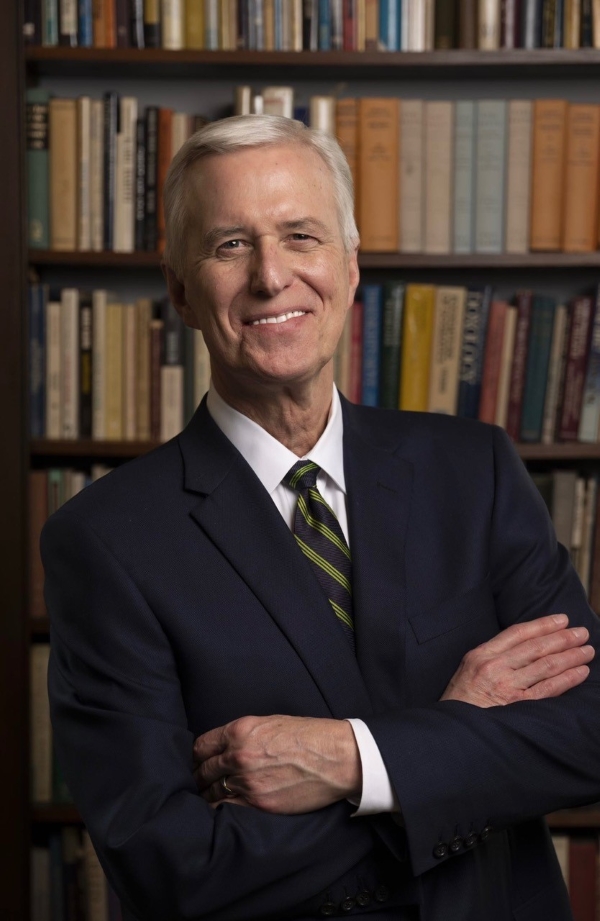 The Reverend Dr. M. Craig Barnes has had a long and distinguished career as a pastor and educator, and his preaching, scholarship, and work on behalf of the denomination are known nationally. Craig was raised on Long Island, New York. After graduating from Princeton Theological Seminary, he received a Ph.D. in the History of Christianity from The University of Chicago. He served as the pastor of Christ Presbyterian Church in Madison, WI, until 1992 when he became the pastor of The National Presbyterian Church in Washington D.C.  In 2002 he became a chaired professor at Pittsburgh Seminary while also serving as the pastor of the Shadyside Presbyterian Church where he is now pastor emeritus. In 2012, he was elected president of Princeton Theological Seminary and became the president emeritus in January 2023.
Craig has nine published books including When God Interrupts, Pastor as Minor Poet, and most recently Diary of a Pastor's Soul.  He has also served as a contributor and Editor at Large to The Christian Century for many years.
In his spare time, when he is not writing, he loves to ride his bike along the winding roads of the Delaware Valley. Craig and his wife, Dawne, love to vacation in the mountains, especially the Adirondacks in upstate New York.
EMAIL: cbarnes@chestnuthillpres.org
---
Russell Sullivan, Jr., Minister of Visitation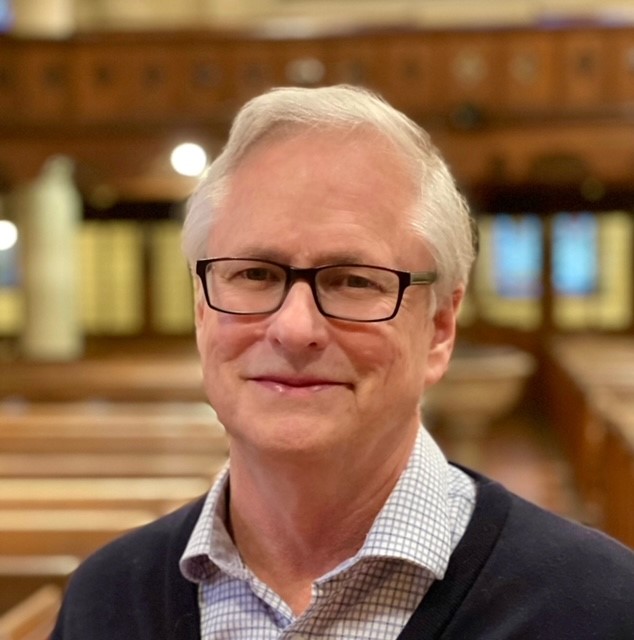 Russell Sullivan has extensive experience as a pastor and head of staff of several churches, most recently Pine Street Presbyterian Church in Harrisburg, from where he retired in 2021 after serving 16 years. Prior to that he served as Pastor and Head of Staff at Neshaminy-Warwick Presbyterian Church. His undergraduate degree is in history from the College of Charleston and he received his Master of Divinity degree from Princeton Theological Seminary. He has also studied at Oxford University in Great Britain and received his Doctor of Ministry degree from Columbia Theological Seminary in Decatur, GA.
EMAIL: rsullivan@chestnuthillpres.org
---
Cynthia Jarvis, Pastor Emeritus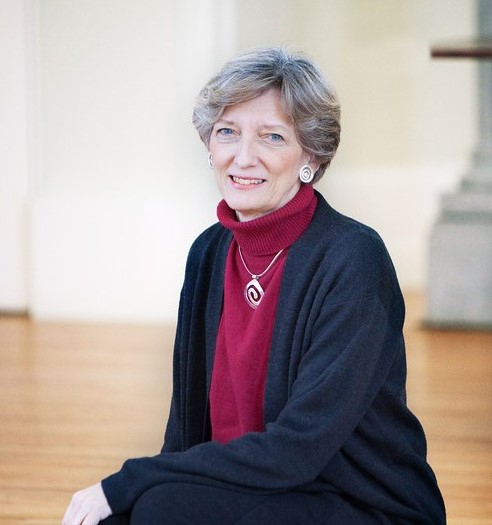 For twenty-three years, Cynthia Jarvis served with distinction as the Pastor of the Presbyterian Church of Chestnut Hill. Many of you were the recipients of Cindy's grace-filled ministry—her preaching and worship leadership, her pastoral care, her care for and enhancement of our building, her lifting up of music and arts, her support of mission in the city of Philadelphia, her commitment to the inclusivity of the church.
In the Presbyterian world, ministers who have retired after such distinguished service with a congregation may be afforded the honorary title of "pastor emeritus." We are very glad to report that the Session has done just that—named Cynthia Jarvis Pastor Emeritus of the Presbyterian Church of Chestnut Hill.
---
Daniel Spratlan, Director of Music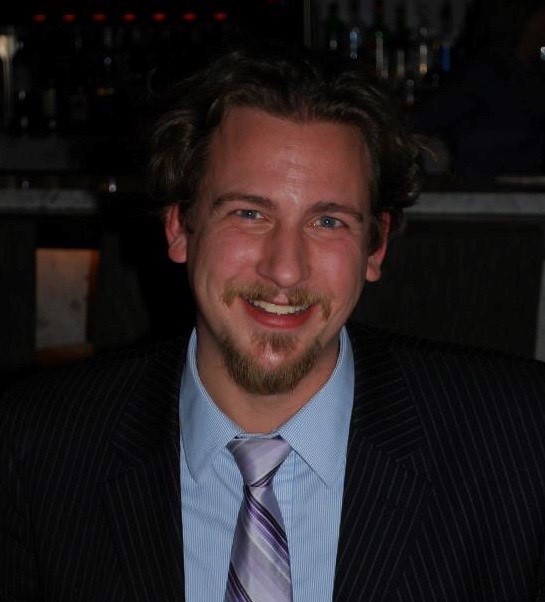 Daniel Spratlan is currently in his 10th year as director of music at PCCH. He is also the Director of Choral Studies at Drexel University, where he conducts the University Chorus and Chamber Singers. He has served on the conducting faculties at Haverford College, Temple University, and Rutgers University. He earned his doctorate in choral conducting from the Mason Gross School of the Arts at Rutgers University, his M. M. in choral conducting from Westminster Choir College, and B. A. in music from Earlham College. An active professional singer, he is in his 15th season singing with the two-time Grammy Award-winning choir The Crossing, which has been in residence at PCCH since it's inception. He has performed with ensembles such as the New York Philharmonic, New York Choral Artists, Clarion Choir, The Philadelphia Orchestra, Opera Philadelphia, Piffaro, Tempesta di Mare, San Francisco Symphony, and the Los Angeles Philharmonic.
EMAIL: danielspratlan@gmail.com
---
Julie Snyder, Director of Children's Education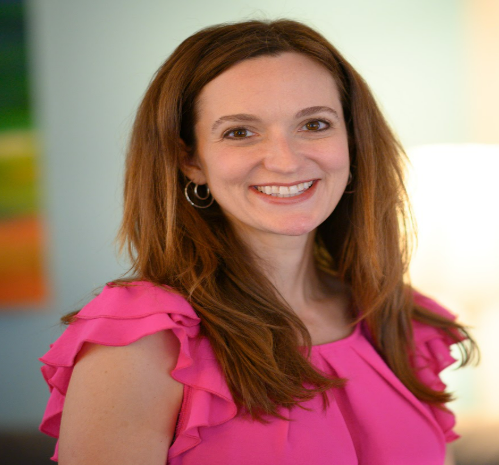 Julie Snyder is a member of the Gallery Choir and serves as our director of children's education. She owns and operates the Snyder School of Singing, in Erdenheim, where she has taught private voice for twenty years and has created and led camps, courses, and workshops for students of all ages. Dr. Snyder served on the adjunct faculty of the Boyer College of Music and Dance at Temple University for seventeen years, and taught private voice (classical and musical theater), class voice, vocal repertoire, music theory, and vocal diction. During that time, she also served as an accompanist and advisor for several courses in the musical theater program. Additionally, Dr. Snyder is a professional-level pianist, vocal coach, and diction coach. As a performer, Dr. Snyder is equally at home in choral, opera, operetta, musical theater, and recital settings. She has appeared with the New York Philharmonic, Opera Philadelphia, and the Westmoreland Symphony Orchestra to name a few. 
Dr. Snyder holds a Bachelor of Music degree in voice performance from Susquehanna University, and Master of Music and Doctor of Musical Arts degrees in voice performance from Temple University. She now resides in Erdenheim with her two children.
EMAIL: jsbishop717@gmail.com
---
Kate McGill Magid, Director of Youth Ministry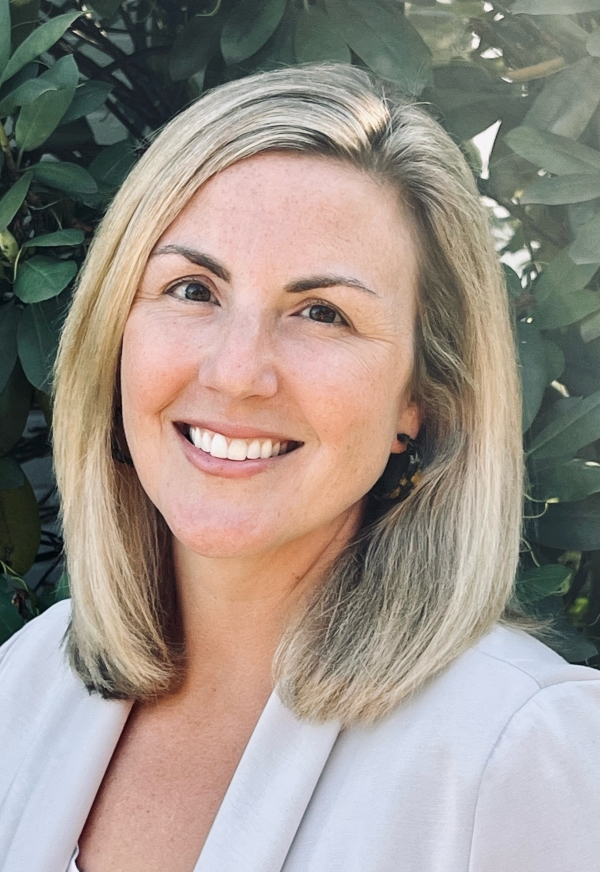 Kate McGill Magid is a life-long member of PCCH and is now raising her two school-age boys in the Church. Kate has served on our session for the last six years and is very much looking forward to serving PCCH in this new role. For years, Kate has worked as an adjunct Professor at a local college both teaching and heading the department's internship program. In that role, she mentored and coached young people as they navigated and discerned their career paths.  She loves working with young people and is thrilled to begin her journey with the wonderful youth at PCCH as they grow in their faith and enjoy fun and fellowship. When she is not at PCCH, Kate serves the local community of Springfield as its Magisterial District Judge.  Kate and her husband Zak live in Springfield with their two sons.
EMAIL: kmcgillmagid@chestnuthillpres.org
---
Jeffrey DeVault, Organist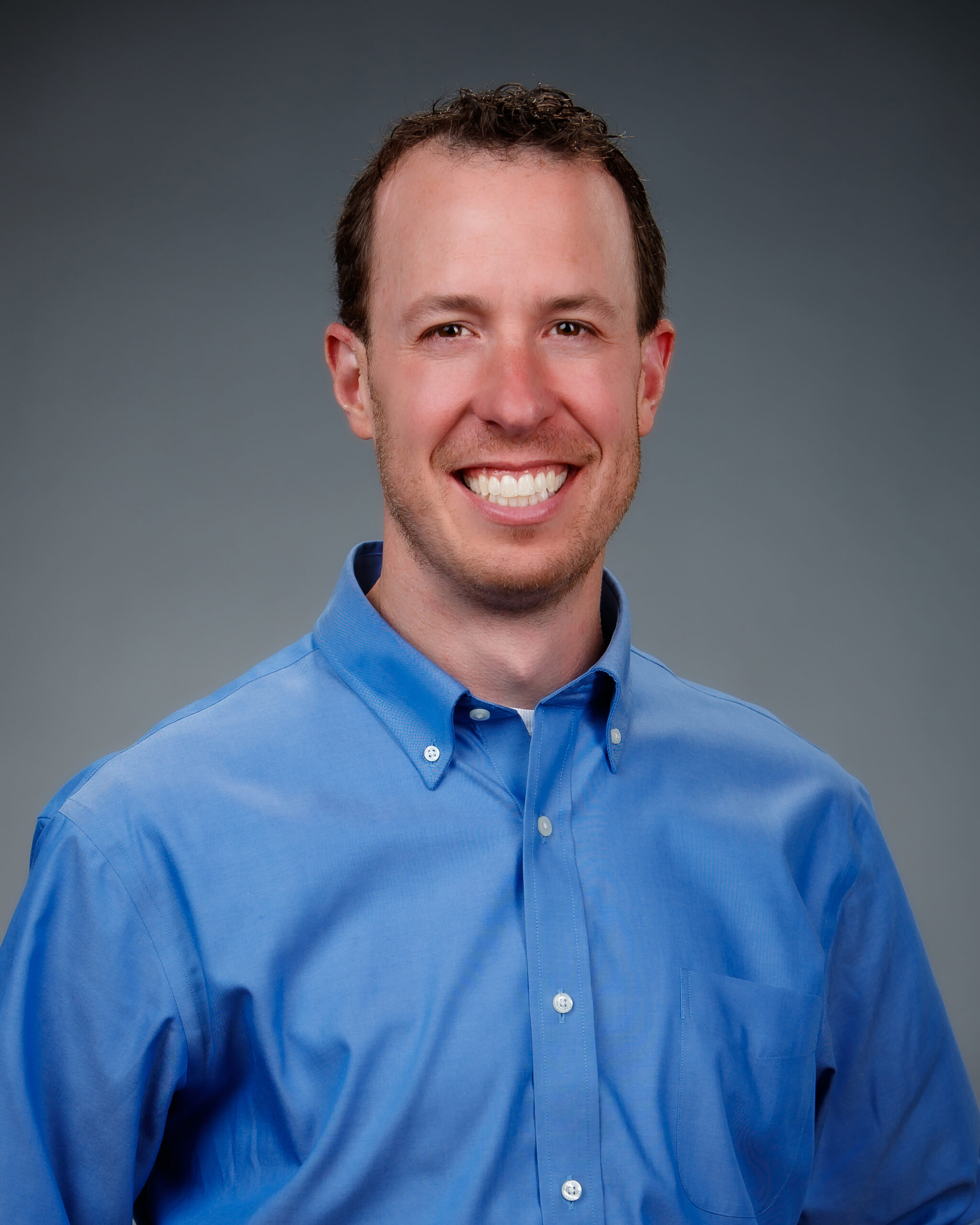 Jeffrey is currently in his first year at PCCH.  For the past 25 years, he has served as both organist and music director in various local PC(USA) churches including Swarthmore Presbyterian Church.  He is a graduate of Temple University where he received the Master of Music degree in Piano Performance.  He was a finalist in the American Guild of Organists Regional Competition for Young Organists and the Albert Schweitzer Organ Festival.  He has accompanied various soloists, choirs, and chamber ensembles in the Philadelphia area including world-renowned violinist David Kim (who he regularly accompanies), members of the Philadelphia Orchestra, and the Opera Philadelphia Chorus.  Jeffrey has performed on concert stages throughout the country including Carnegie Hall and Verizon Hall.  He is currently Associate Professor of Mathematics at Delaware County Community College and lives in West Chester with his wife and three children.
EMAIL: jeffdevault@gmail.com
---
Rachel Cline, Church Administrator
Rachel most recently was employed as an Administrative Associate and Technical Theater Director at Allens Lane Art Center (ALAC) in Mount Airy.  As the Technical Theater Director, she was responsible for all technical aspects of the ALAC theater program, including volunteer coordination, budget development and management, and theater space use. As an administrative associate, Rachel provided customer support to patrons of ALAC, managed ALAC's calendar, developed communications materials, and provided daily office support. Rachel graduated from Juniata College with a Bachelor of Arts in theater studies & professional communication, and a minor in marketing. She earned a project management certificate and is currently working towards a construction management certificate – both from Temple University.
Rachel is a passionate and active member of the Mt. Airy community with 6+ years of experience working and volunteering in Philadelphia.
EMAIL: rcline@chestnuthillpres.org
---
Mariangela Saavedra, Director, The Center on the Hill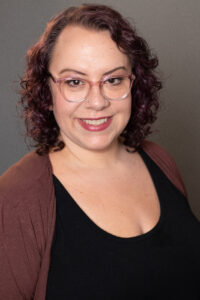 Mariangela Saavedra has been a resident of Mt. Airy for over 11 years, and a proud Philadelphian for more than 13. She is originally from Northern Virginia, and spent some time living in West Virginia, North Carolina and Chicago, before settling here in 2008. Mariangela is deeply connected to her community and volunteers her time at The Stagecrafters Theater in Chestnut Hill and Allens Lane Art Center in Mt. Airy. She enjoys working with children and adults in all sorts of creative endeavors that impact people of all ages in the area. She is also the Founder and Artistic Director of Casabuena Cultural Productions, a theater and film company based in Mt. Airy. Before coming to work at The Center on the Hill in February of 2019, she worked as the Patron Services Manager for The Kimmel Center, and was the Office Manager for Commonwealth Youthchoirs. She really enjoys engaging with people and developing strong and lasting relationships within our community through her work at The Center on the Hill.
EMAIL: msaavedra@chestnuthillpres.org
---
Megan Cullen, Director of PCCH Preschool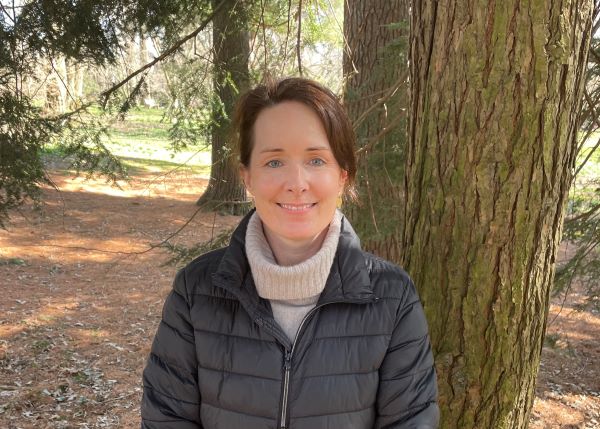 Megan is a lifelong resident of Chestnut Hill. A graduate of Springside School and Temple University, she began her early education as a three-year-old at the PCCH Preschool. Her three children are also alumni of PCCH's Preschool. Megan taught at the PCCH Preschool between 2010-2021. In 2018, she added strategic planning, billing and enrollment management to her teaching responsibilities. From 2021 to 2023, Megan was the PCCH Church Business Administrator. Prior to joining the PCCH preschool faculty, Megan's career centered on service-learning and nonprofit management. She returned to PCCH Preschool as its sixth director in June 2023.
EMAIL:  preschool@chestnuthillpres.org
---
Evelyn Carpenter, Administrative Assistant
Evelyn was born in Philadelphia and now lives in Lansdale, Pennsylvania with her husband, Gary.  She joined the PCCH staff in September 2006 after working 18 year at Jefferson Medical College in the Division of Pediatric Allergy and Immunology, 12 years off from working outside of the home to raise her daughter Quincy, and then part time work for 8 years as a bookkeeper with a small privately owned food distribution company. Evelyn has one daughter, Quincy, and three granddaughters, Clara, Alden and Kyrie. Evelyn is always pleased to have the PCCH congregation stop to visit with her in the church office.
EMAIL: ecarpenter@chestnuthillpres.org
---
Leslie Lefer, Communications Coordinator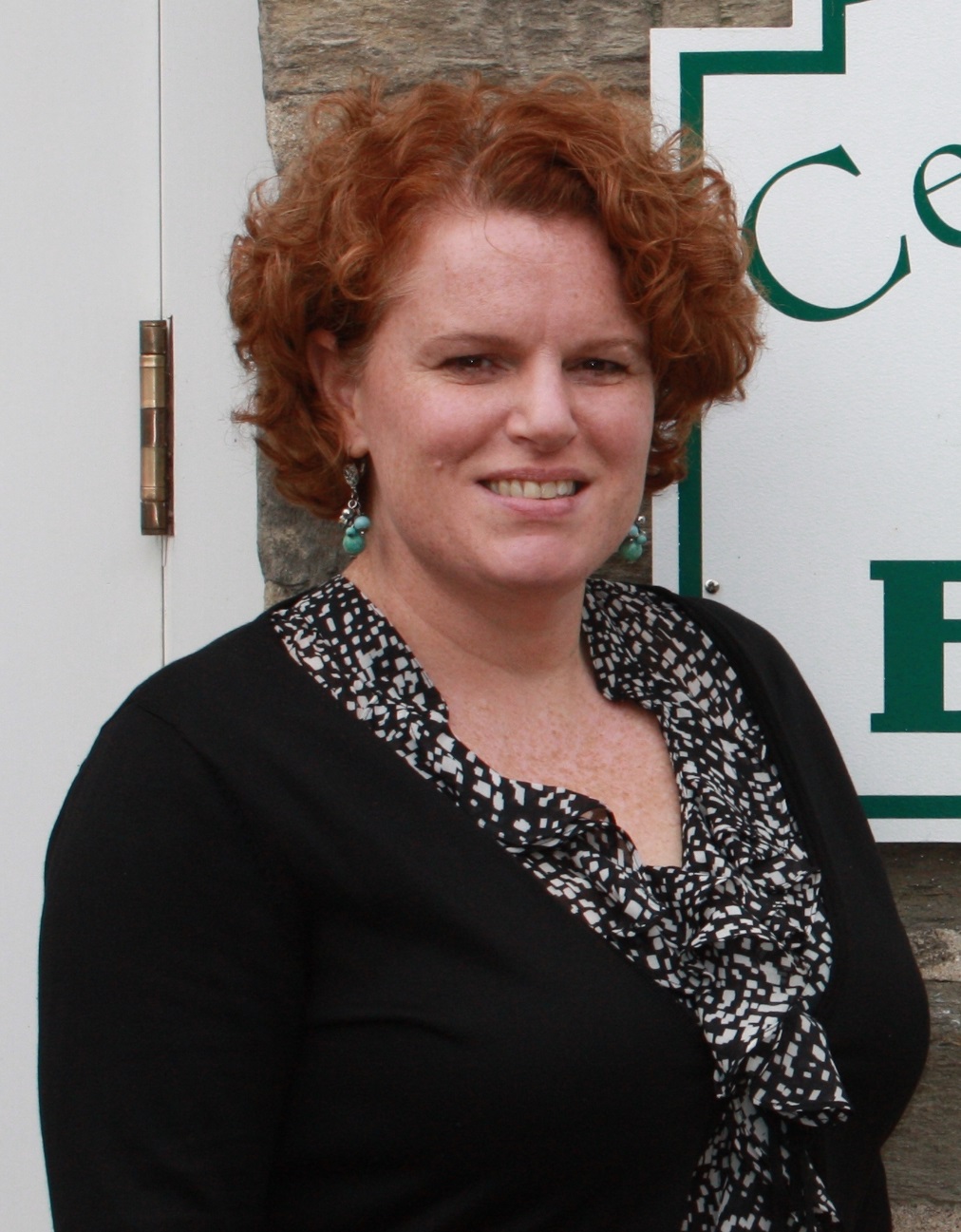 Leslie originally came to the Presbyterian Church of Chestnut Hill in September of 2013 as the Director of the Center on the Hill.  This role was a labor of love for Leslie where she utilized her undergraduate degree in Recreation Administration, her years in meeting planning, and her experiences as Activities Coordinator for two senior residential retirement communities, to plan a wide variety of engaging classes and activities to help keep the seniors in the surrounding community healthy and active.  One of the most exciting parts of being the Director were the trips she planned (and drove the church van) to visit local museums and arboretums.  ("We always had lots of great conversations and laughs in the van.")  She still cherishes the relationships she built with so many of the talented, witty, and kind seniors who she was able to get to know and work with for the five plus years she spent at the Center on the Hill. 
In October of 2015, Leslie took on the role of Communications Coordinator for both the church and the Center on the Hill in addition to her role as Director of the Center on the Hill.  In early 2019, following the passing of her father, Leslie and her husband moved to Hilton Head Island, SC to care for her mother who is in the early stages of dementia.  Leslie continues her work as the Communications Coordinator remotely while being a full-time caregiver.  In this role, Leslie oversees and updates the PCCH website, Facebook page, and YouTube page.  She also sends out weekly electronic communication pieces to church members and friends, organizes our print communication and spreads the word about upcoming special events to the broader community.
In her free-time, Leslie enjoys biking, cooking, walking, and learning about the history of her new hometown.  She is always up for a new adventure or to travel to new locales.  Some recent travels include Amsterdam, Brussels, Quebec City, Charleston, Asheville, Sedona, and the Grand Canyon.
EMAIL: communications@chestnuthillpres.org
---
Felix Delgado, Sexton
Felix joined the PCCH staff in May of 2006.
---
Donna Marciel, Sunday Sexton
---
Rose Streets and Debbie Lambeth, Sunday Childcare Givers