Our Staff
---
John Wilkinson, Pastor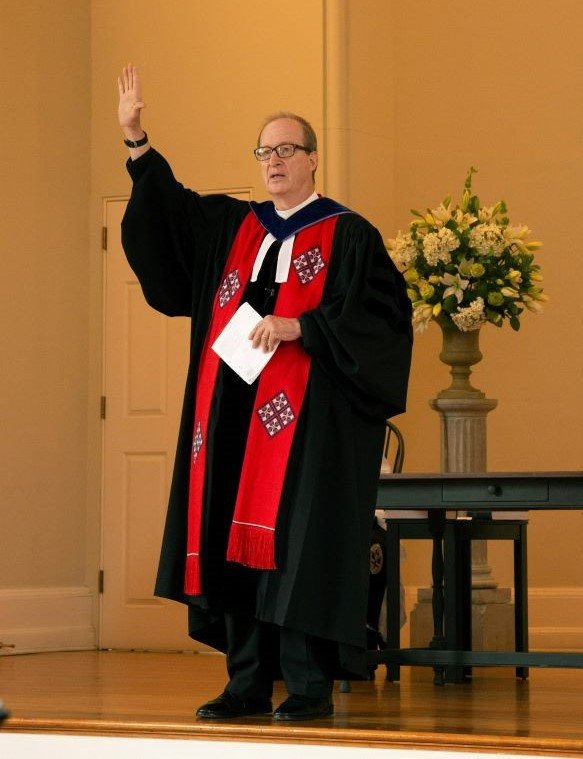 John Wilkinson began his service as Pastor of the Presbyterian Church of Chestnut Hill in September 2019 after serving 18 years as pastor of Third Presbyterian Church in Rochester, New York. He previously served as Executive Associate Pastor at Fourth Presbyterian Church and as Pastor of St. James Presbyterian Church , both in Chicago.
He received his BA from the College of Wooster, his MDiv from McCormick Theological Seminary and his PhD from Northwestern University, focusing on Twentieth Century American Religious History.
John has been active denominationally through service on the Theological Task Force on the Peace, Unity and Purity for the Church and on the Committee on the Office of the General Assembly, which he moderated for two years. He was also moderator of the Presbytery of Genesee Valley. He served on the board of Colgate Rochester Crozer Divinity School for nine years (including three years as board chair) and now serves on the board of McCormick Theological Seminary as well as the Presbyterian Historical Society. He was involved in the establishment of both the Covenant Network of Presbyterians and Next Church.
John believes that the church is the best place for people, believers and searchers, to gather to ask the deepest, most profound questions of faith and life. He is committed to urban ministry, the great hymns of the church and Presbyterian theology, as well as baseball, Bruce Springsteen and late night TV! John's goal is for the church to instill in its own members a vision for hope and justice made real by the ministry of Jesus, with the members in turn serving as ministers in their daily spheres.
A child of a Presbyterian manse, John is married to Bonny Claxton who is the C.F.O. for the Rochester Presbyterian Home. They have two terrific twenty-something children, Kenneth and Ann.
EMAIL: [email protected]
---
Brian Russo, Associate Pastor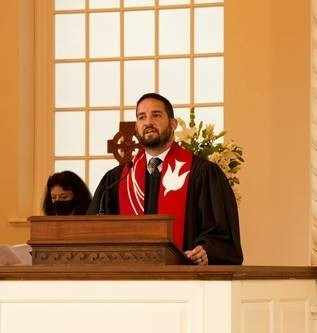 Brian Russo was graduated from Princeton Theological Seminary with a Masters of Divinity in 2009. Brian served as the Director for Youth and Senior Adult Ministry at PCCH upon graduation; and in 2017 he was ordained and installed in our sanctuary as one of our Associate Pastors.
Brian has been a guest lecturer at the Institute for Youth Ministry at Princeton Theological Seminary, and believes that one's faith must be seeking in order for it to be alive and at work in the world. That means believers must risk asking the big questions, engaging doubt rather than running from it, so to deepen their walk with Christ. His confirmation classes and youth groups operate on this premise. As does Theology on Tap, which he leads once a month for members in our church and community.
Believing with James 2:26 that faith without works is dead, Brian has taken our youth on domestic mission trips to Abiquiu, New Mexico; Portland, Oregon; Houston, Texas; Bozeman, Montana; and the Black Hills in South Dakota; as well as international destinations in Canada and Belize. Partnering with ministries and organizations like Habitat for Humanity, West Kensington Ministry, and Interfaith Philadelphia, Brian has forged local relationships so that children and adults alike are able to serve our own community when not traveling afar or abroad.
Born in Summit, New Jersey, Brian received his B.A. in Psychology from Seton Hall University, where he specialized in memory impairment research, while interning at care facilities serving those who suffered from cognitive decline and genetic abnormalities.
Brian now lives in Doylestown with his wife Anya, and his son Seth. He adores them both and almost equally! He loves Radiohead, photography, and the Netflix show Dark, as well as the annual masochistic experience that is rooting for the Pittsburgh Pirates.
EMAIL: [email protected]
---
Roberta Kearney, Interim Associate Pastor for Faith Formation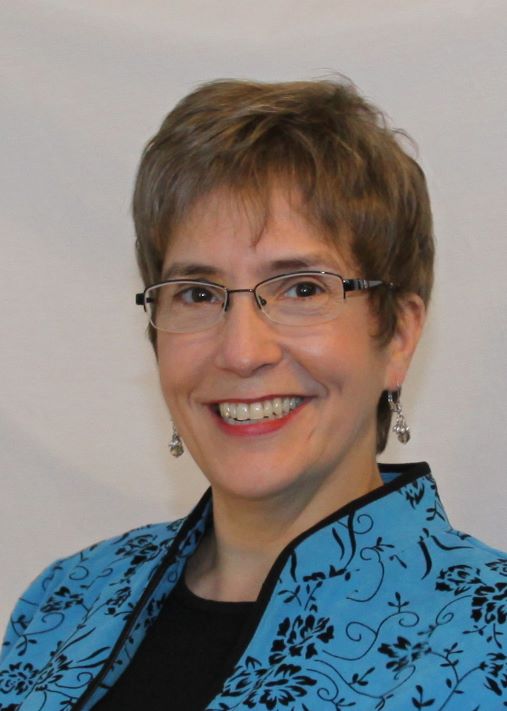 Roberta Kearney comes to us with extensive experience in transitional ministry focusing on Christian education for all ages. She has served as Associate Pastor in larger church settings in Bethlehem, Harrisburg and Madison WI, and as interim pastor in several smaller congregations. Her undergraduate degree is from Albright College in Urban Affairs and she received her Master of Divinity degree from Princeton Theological Seminary.
Her work with us will focus on our children's ministry (Sunday school, VBS, family events) as well as adult education (Second Hour, Bible study, retreats and other events). Roberta has extensive experience in program development, curriculum and teacher training. She will be in worship leadership regularly and preach occasionally.
EMAIL: [email protected]
---
Beth Shalom Hessel, Parish Associate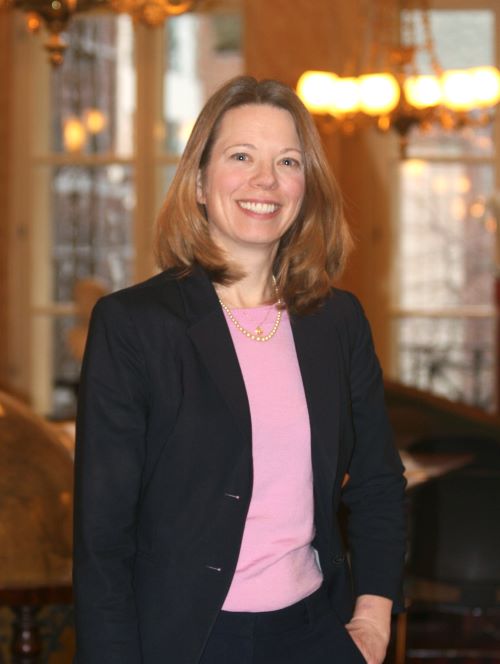 Beth Shalom Hessel is a cradle Presbyterian: daughter of a Presbyterian Church (U.S.A.) Presbyterian pastor and an elder; granddaughter of UPCUSA Presbyterian missionaries to the Philippines; and great-granddaughter of Presbyterian and German Brethren pastors. A graduate of San Francisco Theological Seminary (M.Div.), Beth was ordained in 1999 by the Presbytery of the Redwoods and has served as interim, associate, and head of staff at both Presbyterian Church (U.S.A.) and Christian Church (Disciples of Christ) congregations in California, Kansas, Virginia, and Texas. Raised in the San Francisco Bay Area, Beth received her B.A. in History from the University of California, Davis, an M.A. in U.S. Women's History from Binghamton University, and a Ph.D. in History with a focus on Gender, Ethnicity, and Religion in the US West and Trans-Pacific. Her career has included work in academia and the software industry. From 2015-2019, Beth had the honor of serving as the Executive Director of the Presbyterian Historical Society; currently, she is the Executive Director of The Athenaeum of Philadelphia, an historic library on Washington Square. She is a popular speaker, preacher, and teacher around the US. Most importantly, Beth gets to be the mom to two amazing PCCH kids, Isaac (a student at Champlain College) and Lydia (a student at Cheltenham High). She is married to Seth Goldberg, a lawyer, and has two lovely stepdaughters, Annabelle and Harper.
Beth's role as Parish Associate will include regular worship leadership, occasional preaching and teaching and other duties. In the Presbyterian Church (U.S.A.), a parish associate position is typically a non-compensated role that allows a minister to have a formal affiliation with a congregation while maintaining other professional service.
---
Daniel Spratlan, Director of Music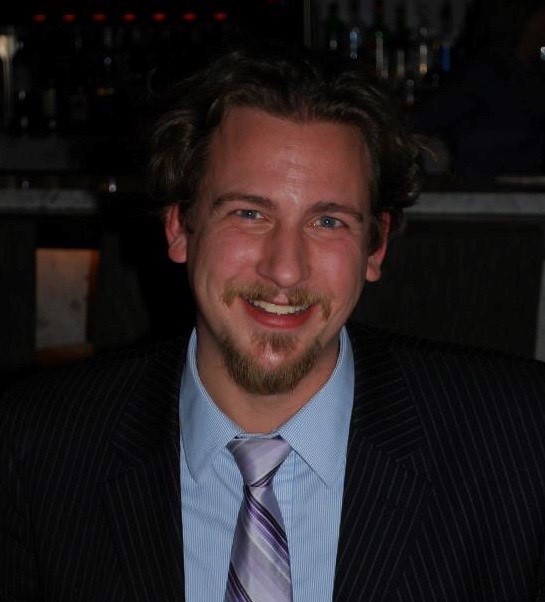 Daniel Spratlan is currently in his 10th year as director of music at PCCH. He is also the Director of Choral Studies at Drexel University, where he conducts the University Chorus and Chamber Singers. He has served on the conducting faculties at Haverford College, Temple University, and Rutgers University. He earned his doctorate in choral conducting from the Mason Gross School of the Arts at Rutgers University, his M. M. in choral conducting from Westminster Choir College, and B. A. in music from Earlham College. An active professional singer, he is in his 15th season singing with the two-time Grammy Award-winning choir The Crossing, which has been in residence at PCCH since it's inception. He has performed with ensembles such as the New York Philharmonic, New York Choral Artists, Clarion Choir, The Philadelphia Orchestra, Opera Philadelphia, Piffaro, Tempesta di Mare, San Francisco Symphony, and the Los Angeles Philharmonic.
EMAIL: [email protected]
---
Jeffrey DeVault, Organist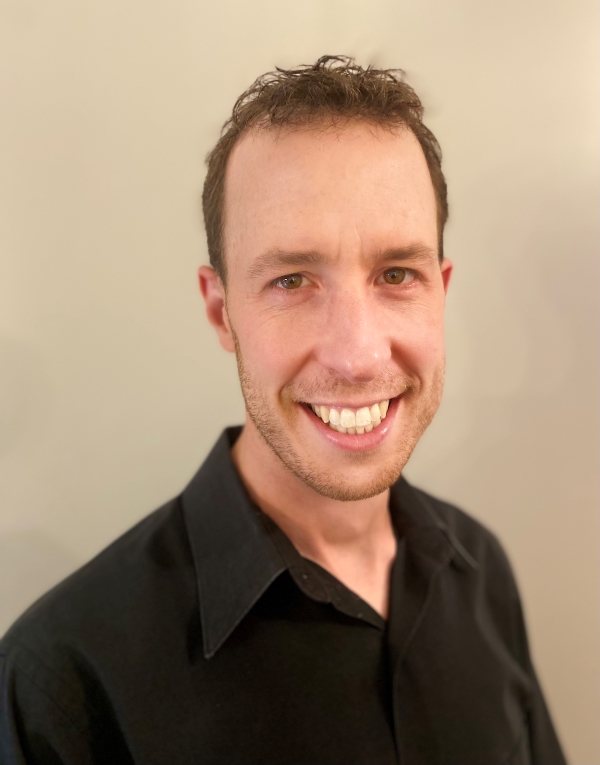 Jeffrey is currently in his first year at PCCH.  For the past 25 years, he has served as both organist and music director in various local PC(USA) churches including Swarthmore Presbyterian Church.  He is a graduate of Temple University where he received the Master of Music degree in Piano Performance.  He was a finalist in the American Guild of Organists Regional Competition for Young Organists and the Albert Schweitzer Organ Festival.  He has accompanied various soloists, choirs, and chamber ensembles in the Philadelphia area including world-renowned violinist David Kim (who he regularly accompanies), members of the Philadelphia Orchestra, and the Opera Philadelphia Chorus.  Jeffrey has performed on concert stages throughout the country including Carnegie Hall and Verizon Hall.  He is currently Associate Professor of Mathematics at Delaware County Community College and lives in West Chester with his wife and three children.
EMAIL: [email protected]
---
Megan Cullen, Church Administrator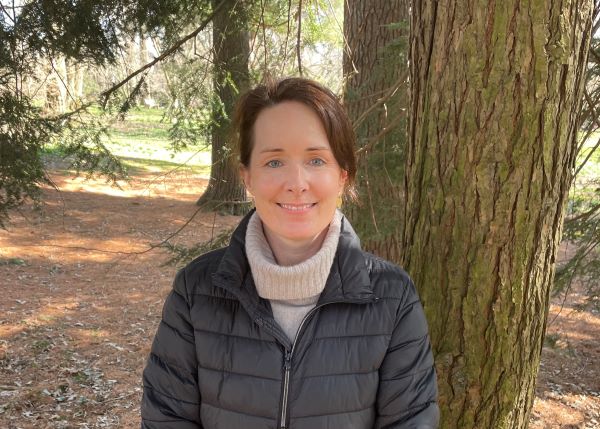 Megan is a lifelong resident of Chestnut Hill.  A graduate of Springside School and Temple University, Megan began her early education as a three-year-old at the PCCH Preschool.  She is the mother of three teenagers who are also alumni of PCCH's Preschool: Riley, Katie and James. Megan taught at the PCCH Preschool for 9 years between 2010-2021.  In 2018, she added strategic planning and student account coordinating to her teaching responsibilities.  Megan was previously the Program Director at Need in Deed and the Volunteer Coordinator at Quintessence Theatre Group in Mt. Airy.
Megan enjoys music, reading, antiquing, hiking and spending time at the beach with her family.
EMAIL: [email protected]
---
Mariangela Saavedra, Director, The Center on the Hill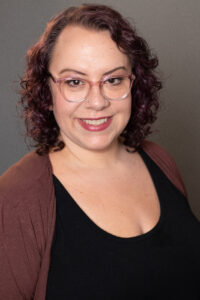 Mariangela Saavedra has been a resident of Mt. Airy for over 11 years, and a proud Philadelphian for more than 13. She is originally from Northern Virginia, and spent some time living in West Virginia, North Carolina and Chicago, before settling here in 2008. Mariangela is deeply connected to her community and volunteers her time at The Stagecrafters Theater in Chestnut Hill and Allens Lane Art Center in Mt. Airy. She enjoys working with children and adults in all sorts of creative endeavors that impact people of all ages in the area. She is also the Founder and Artistic Director of Casabuena Cultural Productions, a theater and film company based in Mt. Airy. Before coming to work at The Center on the Hill in February of 2019, she worked as the Patron Services Manager for The Kimmel Center, and was the Office Manager for Commonwealth Youthchoirs. She really enjoys engaging with people and developing strong and lasting relationships within our community through her work at The Center on the Hill.
EMAIL: [email protected]
---
Diana H. Rodgers, M.A., Ed.D., Interim Director of PCCH Preschool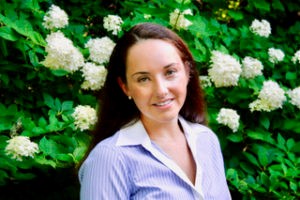 Diana and her husband, Mike Genuardi, have three daughters, two of whom are current PCCH Preschool students. They began their PCCH journey after relocating to Philadelphia from Pittsburgh two years ago. The R-G Family spent four years in Pittsburgh and were in Boston for the previous 11 years, so they know what it's like to be new to an area and to a school community. In fact, all three of their daughters had baby years in different cities!
Diana is a career educator. She has taught high school history and government in a suburban Boston public school district, founded and ran an admissions consulting firm, and served as the treasurer for an early childhood school. Diana currently consults for schools and organizations on educational program development, evaluation, and improvement. She also teaches history and government through the Rosemont College Forum program. Her degrees from Boston College, Carnegie Mellon, Harvard, and the University of Pittsburgh (go Eagles, Tartans, Crimson, and Panthers!) have led her down this career path.
EMAIL:  [email protected]
---
Evelyn Carpenter, Administrative Assistant
Evelyn was born in Philadelphia and now lives in Lansdale, Pennsylvania with her husband, Gary.  She joined the PCCH staff in September 2006 after working 18 year at Jefferson Medical College in the Division of Pediatric Allergy and Immunology, 12 years off from working outside of the home to raise her daughter Quincy, and then part time work for 8 years as a bookkeeper with a small privately owned food distribution company. Evelyn has one daughter, Quincy, and three granddaughters, Clara, Alden and Kyrie. Evelyn is always pleased to have the PCCH congregation stop to visit with her in the church office.
EMAIL: [email protected]
---
Leslie Lefer, Communications Coordinator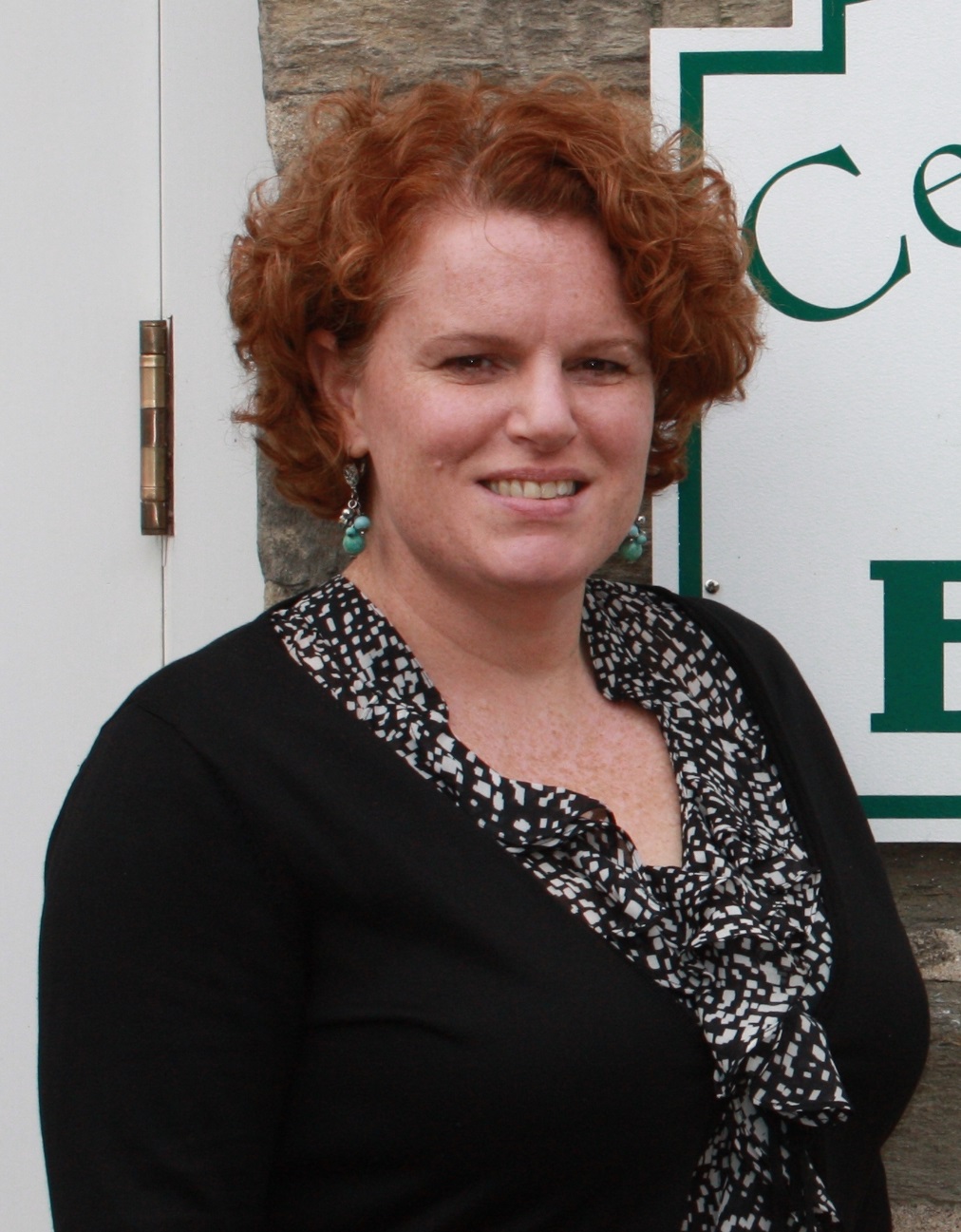 Leslie originally came to the Presbyterian Church of Chestnut Hill in September of 2013 as the Director of the Center on the Hill.  This role was a labor of love for Leslie where she utilized her undergraduate degree in Recreation Administration, her years in meeting planning, and her experiences as Activities Coordinator for two senior residential retirement communities, to plan a wide variety of engaging classes and activities to help keep the seniors in the surrounding community healthy and active.  One of the most exciting parts of being the Director were the trips she planned (and drove the church van) to visit local museums and arboretums.  ("We always had lots of great conversations and laughs in the van.")  She still cherishes the relationships she built with so many of the talented, witty, and kind seniors who she was able to get to know and work with for the five plus years she spent at the Center on the Hill. 
In October of 2015, Leslie took on the role of Communications Coordinator for both the church and the Center on the Hill in addition to her role as Director of the Center on the Hill.  In early 2019, following the passing of her father, Leslie and her husband moved to Hilton Head Island, SC to care for her mother who is in the early stages of dementia.  Leslie continues her work as the Communications Coordinator remotely while being a full-time caregiver.  In this role, Leslie oversees and updates the PCCH website, Facebook page, and YouTube page.  She also sends out weekly electronic communication pieces to church members and friends, organizes our print communication and spreads the word about upcoming special events to the broader community.
In her free-time, Leslie enjoys biking, cooking, walking, and learning about the history of her new hometown.  She is always up for a new adventure or to travel to new locales.  Some recent travels include Amsterdam, Brussels, Quebec City, Charleston, Asheville, Sedona, and the Grand Canyon.
EMAIL: [email protected]
---
Felix Delgado, Sexton
Felix joined the PCCH staff in May of 2006.
---
Donna Marciel, Sunday Sexton
---
Icilda James and Debbie Lambeth, Sunday Childcare Givers