Choirs at PCCH
---
Music is a universal language through which we learn about theology. Hymns and anthems are an integral part of our worship service because they connect us to the history and experience of those who in faith have gone before us. Choirs are an essential part of the worship service.
The Gallery Choir (High School and Adults) rehearses on Thursday nights at 7:45 p.m. until 9:30 p.m. and Sunday mornings at 9:00 a.m. before the 10 a.m. worship service. The rehearsals are rigorous, as we sing a variety of challenging music from all periods, and produce a lot of music each Sunday. If you read music and are able to commit to the rehearsal schedule, please call the church office. Discover a ministry in which you receive much more than you give.
Joyful Noise, our children's choir, will resume weekly rehearsals in the chapel immediately following Church School on Sunday mornings until 11:30 a.m. .  The children will learn a variety of sacred songs, our congregational responses, and music that will reinforce our Church School lessons, all while working as an ensemble to improve vocal technique and musicianship skills.  They will sing in worship once each month.  All children through 5th grade are invited to participate.
---
Calling All Kids
All children ages 3 through 5th grade who like to sing are invited to join Joyful Noise, our Children's choir, as they rehearse and perform the musical Who Built the Ark?, based on the Old Testament story of Noah. Children who participate will gain confidence, musical and theatrical skills, and an understanding of the relevance of
Noah's story to their lives. Church attendance is not required for participation, and friends are welcome to join us. Rehearsals will take place on Sundays from 11:10 a.m.–12:10 p.m. (children who are not yet in kindergarten will be dismissed at 11:40 a.m.).
Rehearsal dates: January 8–May 7 (no rehearsal 2/5, 2/12, 4/9).
Performance date: Sunday, May 14 at 10:00 a.m. during the worship service. Scan the QR code to register. Deadline to register is January 2.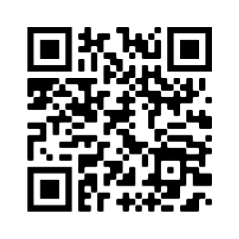 ---
Our Youth Choir, now under the direction of Julie Snyder, will meet this year at a new time: Sundays from 4:30 – 5:00 p.m.  This adjustment will allow our youth attending confirmation class and youth group the opportunity to participate with more convenience.  The Youth Choir will explore sacred repertoire in a variety of styles while working to improve vocal technique and musicianship skills.  They will sing in worship several times during the year.  All youth in grades 6-12 are invited to participate.