Our Staff
---
Cynthia A. Jarvis, Minister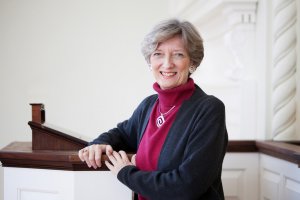 Cynthia Jarvis never intended to become a Presbyterian minister. An English major at Denison University, she considered journalism, theater, the writing life or even, in desperation, becoming a paralegal.  Instead she received a Rockefeller Trial Year Fellowship in 1971, a grant designed for religious outliers whose questions about God far outnumbered their affirmations. That year was spent in Boston. There she attended concerts, lecture series, protests and, by the way, went to classes in Old Testament, theology and social ethics at Boston University School of Theology. At the year's end, she was hopelessly hooked on theology and transferred to Vanderbilt Divinity School. She completed her M.Div. degree in June of 1974 and was awarded the Tillet Prize in Theology. Like all cradle Presbyterians, she had learned to love God with her mind.
Ordained in September of 1974 to be the assistant minister of Westminster Presbyterian Church in Wooster, Ohio, a congregation in residence at The College of Wooster, Cindy's responsibilities included campus ministry. During those years, she gathered students who were uneasy with the institution of religion and invited them to wrestle weekly (often late into the night) with questions of faith. Many of those students are now colleagues in churches throughout the country. In 1979, she became Director of Field Education and Assistant Professor of Ministry at McCormick Theological Seminary in Chicago where she loved teaching theology and literature and where she spent two years missing pastoral ministry. Therefore in 1981, when the search committee of Nassau Presbyterian Church in Princeton, New Jersey asked her to be the Associate Ministry for Pastoral Care, she leapt at the chance to return to a congregation. With most of the faculty of Princeton Theological Seminary in the pews, her understanding of the church's faith was tested and deepened during her time in Princeton. In 1996, the Presbyterian Church of Chestnut Hill asked her to be the minister and head of staff. Through many dangers, toils and snares, she has been taught, by the congregation whose teacher she is, how to love God with her heart too!
Cindy enjoys spending time at their cottage in Maine where Cindy reads theology, literature and the New York Times. Currently, she is co-editor of a seven volume biblical commentary for Westminster John Knox Press entitled Feasting on the Gospels. She is also co-editor of two books: Loving God with the Mind: The Pastor as Theologian and The Power to Comprehend with All the Saints: The Formation and Practice of a Pastor-Theologian. Currently she is writing a book of personal theological essays on the frescoes of Fra Angelico in the Cloisters of San Marco in Florence. With Mark A. Anderson, former Minister of Music in Chestnut Hill, she has written the text for Hear Now Our Praise with All Creation, the AGO Hymn of the Year in 1999 and Love's Mystery, written for the 100th anniversary of the Philadelphia Chapter of AGO .
EMAIL: cjarvis@chestnuthillpres.org
Austin Crenshaw Shelley, Director of Christian Education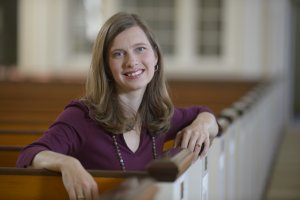 A native of South Carolina and a graduate of Columbia College (magna cum laude in English and Studio Art), Austin Shelley received her Masters of Divinity degree this past May from Princeton Theological Seminary and was ordained on October 14, 2012. Before attending seminary, Austin taught art, Spanish, and Latin and was the director of the Academically Gifted Program at Chapin Middle School in Chapin, South Carolina. She then served as Director of Youth Ministries and Preschool Music Teacher at the Lake Murray Presbyterian Church, also in Chapin.  While at Princeton, she did her field education at Trinity Episcopal Church, served as a chapel assistant and chorister for daily worship services in Miller Chapel, and was a teaching fellow for Greek and Hebrew courses.  Austin is married to Mark Shelley who teaches European and United States history at Princeton High School. They have three children–Emilyanne, Micah and Ruby Kate.
Austin is extremely excited to join the staff here at the Presbyterian Church of Chestnut Hill and feels that the position to which she has been called provides a wonderful opportunity to share her love of children's ministry, her passion for sacred music and the arts, and her firmly held belief that our true identity is found in our belonging to God.
EMAIL: ashelley@chestnuthillpres.org
Brian Russo, Director of Youth and Senior Adults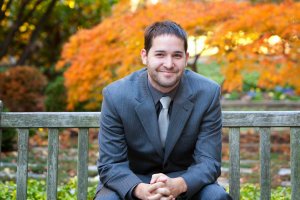 Brian Russo was born in Summit, New Jersey on October 18, 1981. He received his B.A. in Psychology (and earned membership to the Psychological Honors Society) from Seton Hall University in 2004, for which he researched auto-biographical memory narratives, contrast effects in rats, and differential evaluations within early-adulthood schizophrenic populations. Upon graduation, Brian gained employment at UMDNJ (The University of Medicine and Dentistry of New Jersey) and worked with Dr. Norman Hymowitz; researching, testing, evaluating, and educating about tobacco preventative measures, specifically in pediatrics. After his federal grant was exhausted prematurely, Brian joined a study-abroad program in Italy, and lived in Florence for five months, studying the language, culture, and history of renaissance art. It was during this experience that Brian felt persuaded to apply for the Masters of Divinity program at Princeton Theological Seminary.
In 2006 Brian was accepted to the aforementioned, and there cultivated his personal call into ministry. He interned as a Chaplain at the Princeton HealthCare System, for which he worked at three distinct locations: The University Hospital, Merwick Hospice Care, and The Princeton House Rehabilitative Retreat. Brian also interned for two years at the Presbyterian Church of Chestnut Hill, assisting the youth minister in the care of the youth of the congregation.
Brian joined the staff full-time in May 2009 as the Interim for Senior Adult Ministries, and has since become the Director of Youth and Senior Adults. He lives in Jenkintown, PA. When not with his responsibilities at the church, Brian enjoys reading, photography, philosophy, Radiohead, LOST, fantasy football, and amateurish studies in astrophysics.
EMAIL: brusso@chestnuthillpres.org
Daniel Spratlan, Director of Music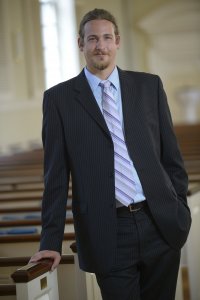 Daniel Spratlan, currently in his fourth year as director of music at PCCH, is also the Acting Director of Choral Activities at Drexel University. He earned his doctorate in choral conducting from Rutgers University in New Brunswick, NJ. While at Rutgers, as a graduate fellow and adjunct conducting faculty, he conducted the Rutgers University Collegium Musicum, served as assistant conductor of the RU Kirkpatrick Choir and the RU Glee Club, and taught undergraduate choral conducting. Dr. Spratlan received his M. M. in choral conducting from Westminster Choir College in Princeton, NJ, and B. A. from Earlham College in Richmond, IN. As an active professional singer for over a decade,  he has performed with ensembles such as the New York Philharmonic, New York Choral Artists, Opera Company of Philadelphia, Clarion Choir, San Francisco Symphony, L. A. Philharmonic, and is currently in his ninth season singing with The Crossing, one of PCCH's ensembles-in-residence.
EMAIL: danielspratlan@gmail.com
Ken Lovett, Organist/Associate Director of Music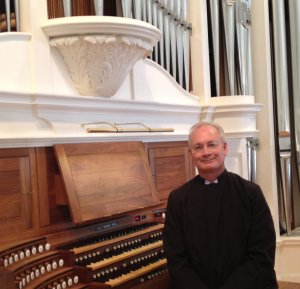 Ken Lovett holds degrees in organ performance and sacred music from Furman University and Westminster Choir College. In addition to his work at PCCH, he is the accompanist and assistant conductor of upper school choirs at Germantown Friends School, and he directs resident choirs at Philadelphia's Cathedral Village and The Hill at Whitemarsh.
EMAIL: klovett@chestnuthillpres.org
Jo Ann West, Church Administrator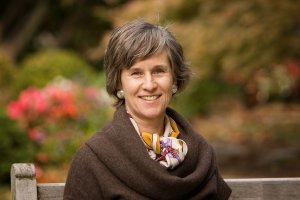 EMAIL: jwest@chestnuthillpres.org
Leslie A. Lefer, Director, The Center on the Hill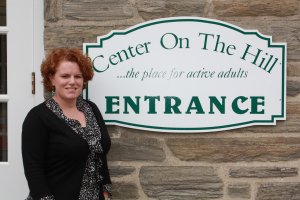 Leslie comes to The Center on the Hill with a strong background in program development, relationship building and meeting coordination. For the last 15 years, she has utilized her Masters degree in Training and Organizational Development from Saint Joseph's University in her role as a Senior Organization Development Professional. In this capacity, Leslie worked with non-profits , educational institutions and corporations to design and deliver staff and leadership development programs.
Leslie graduated from the University of Delaware with an undergraduate degree in Recreation and Park Administration. She began her career as a Recreation Coordinator for two prestigious resorts in the state of Florida. Her desire to help others on a more personal level drew her to therapeutic recreation and working with seniors at two residential retirement communities. Leslie's love of travel enticed her to become a meeting planner, managing meetings all over the country for financial officers and CEO's. Longing to get back into working directly with people, in 1998 Leslie made the leap into the learning and development field.
In her free time, Leslie enjoys cooking, long nature walks, biking, travel, hosting dinner parties, and volunteering for social service organizations in the Philadelphia area.
EMAIL: llefer@chestnuthillpres.org
Patricia Dennis, Director, Preschool
EMAIL:  preschool@chestnuthillpres.org
Evelyn Carpenter, Administrative Assistant
EMAIL: ecarpenter@chestnuthillpres.org
Felix Delgado, Sexton
Owintier Charles, Sunday Sexton
Icilda James and Debbie Lambeth, Sunday Childcare Givers